Product Description
youtube wire stripping machine
FD-2 Type

Power supply 230V-50HZ,2.2KW
Measurement L600*W640*H840
Weight 100KG
Daily Output 400-1500KG
Processing diameter at 1-45mm cable wire
Wire stripping capacity 35 meter/minute
Steel rolls 4sets.
Blades 21 pieces
Slots 19 pieces
2pcs half wheel guard.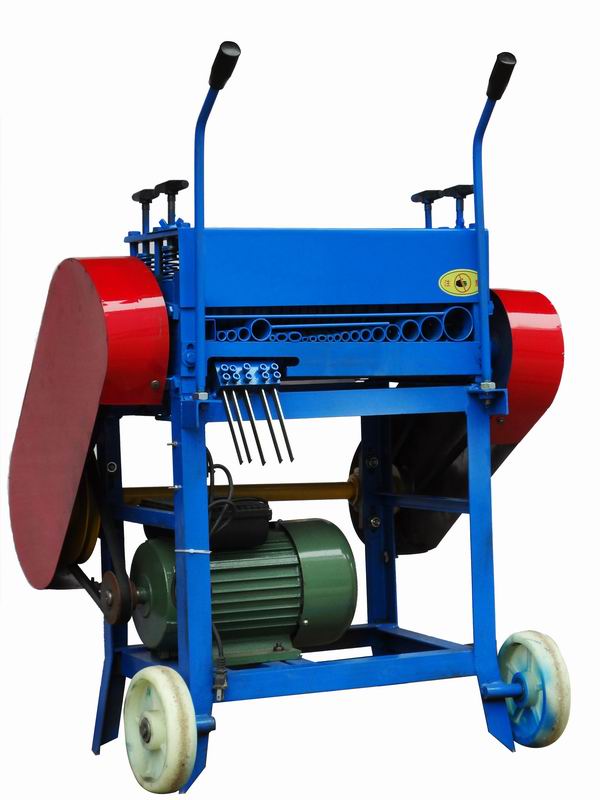 remove insulation from copper wire,turn your trash into cash.
Whether it's single or multiple plastic coated electrical wire,
We supply high productivity and efficiency machines.

We supply a range of multipurpose scrap recycling cable strippers for light medium and heavy duty,

We guarantee prompt delivery of goods.

We can supply to you the wire strippers and technical know-how.
Designed for stripping insulated copper/aluminium cable wire,single core wire,muticore wire,feeder line,rubber/PVC covered wire,Jacket line,coaxial cable,TV line,energy cable,ACSR(aluminum with steel core),high voltage cable,and so on.
Capacity:35 meter/minute,output:200KGS-1000KGS copper/aluminium per day,8 hours working time.