Product Description
Scrap Electrical Copper Cable Stripping Machine
M-1 Max 65mm Type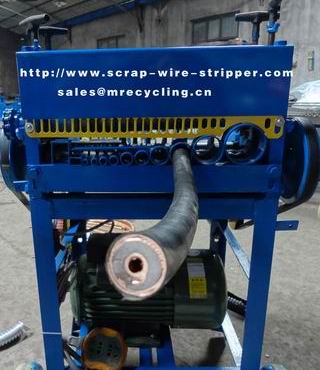 Power supply 230V-50HZ,3KW.
Measurement L620*W600*H840(MM)
Weight 110KG
Daily Output 800-2000KG
Processing diameter at 1-65mm cable wire.
Wire stripping capacity 35 meter/minute.
Steel rolls 4sets.
Blades 15 pieces.
Slots 11 pieces.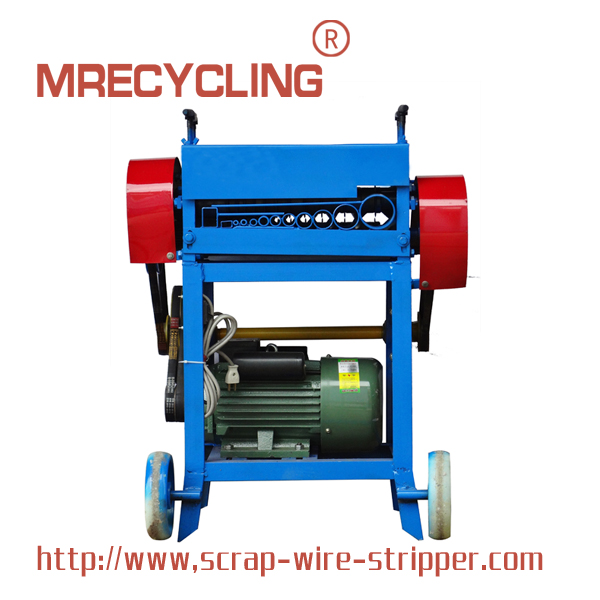 Wire comes out the back of the machine with a cut down the center of the wire or cable,

peel or strip the insulation off,so separate copper or aluminium parts from electric cables' sheath.

We come up with this wire stripper that is fast and user friendly.

This wire stripper will cut 90 % of your time in stripping your wire.

The recovered copper or aluminium,can be sold to a smelting plant.

Remember to watch the price of copper daily this will maximize your revenue.