Product Description
Commercial Wire Stripper
M-1 Bastic Type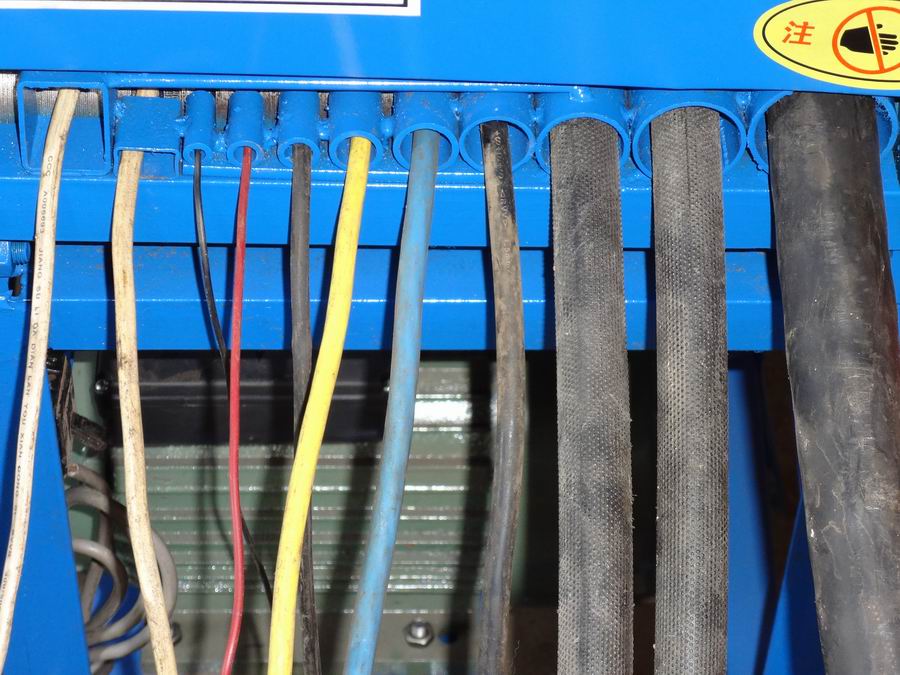 Power supply 230V-50HZ,2.2KW
Measurement L620*W600*H840
Weight 100KG
Daily Output 400-1000KG
Processing diameter at 1-45mm cable wire
Wire stripping capacity 35 meter/minute
Steel rolls 4sets.
Blades 15 pieces
Slots 11 pieces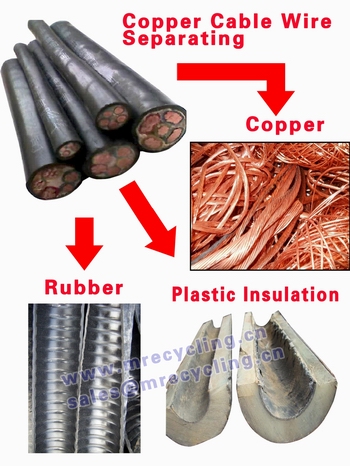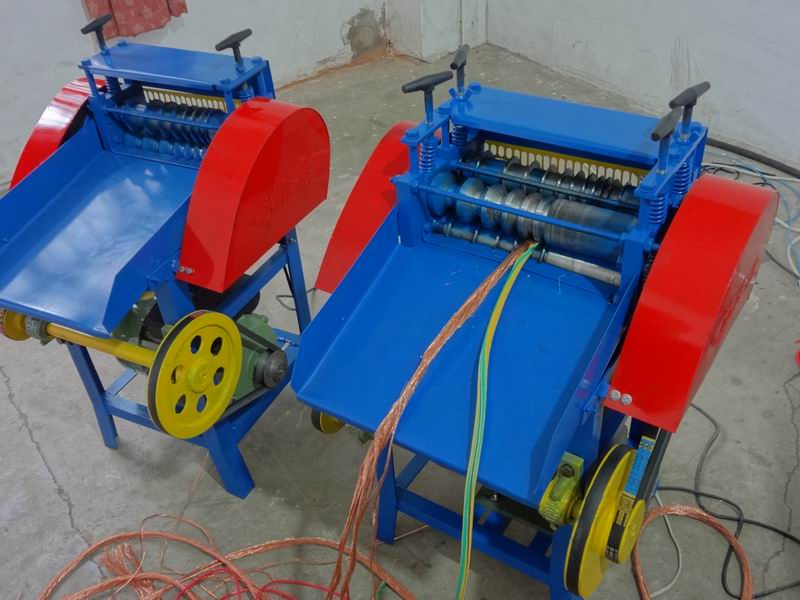 This machine Specifications:
*It is compact,yet easy of access,practicable and easy to handle,has unique price/performance ratio.
*It has reliable performance,easy to move, place and install.
*This cable stripper is simple to operate without the need for constant adjustment to suit different material sizes.
* Proprietary hardened tool steel blades.
*It is s simple yet efficient machine and requires very little service and maintenance.
Only need blade changing and lubrication if necessary.
*It is a totally-enclosed type machine,has side guards cover the pulley and belt system,ensure the operator`s safety.

Make sure the cables/wires`diameter are similar with the feeding slots ,
large cables/wires in large feeding slots,small cables/wires in small feeding slots,flat
Cables/wires in flat feeding slots.
We also offer other Wire Stripping Machines,such as:

Benchtop Copper Stripping Machine,

Cable Stripping Machine,

Industrial Wire Stripping Machine,

Copper Stripping Machine,

Electrical Wire Stripping Tools,

Scrap Wire Stripping Tools,

Manual Wire Stripping Machine,

Scrap Cable Granulator,

Armored Cable Wire Stripper,

Stripping Wire Machine,

and so on,

PLS enquiry or contact us,Thanks!