Product Description
Insulated Electrical Copper Cable Wire Skinning Machine
M-2 Double Blades Type CE Approved
Simply raise or lower top blade with the handwheel for different insulation thicknesses.
Self Feeding, just insert wire and it comes out the other side.
Ideal for Scrap Processing Yards, Demolition Companies, and Wire Manufacturing Plants.
Power supply 1.5KW,230V-50HZ.
Processing diameter at 10mm-65mm cable wire.
Wire stripping capacity 35 meter/minute
Output 50kgs/hour,depends on wire diameter.
Measurement 480*480*98mm
Weight 60kgs
Steel rolls 2sets.
Blades 2 pieces
Slots 1 piece
*Once the machine is set for one size of wire,you can strip that size continuously,without adjusting your machine.
*Hardened Steel Slitter Blades.
*Heavy Duty Gearbox Drive.
*Industrial on-off switch with separate Emergency Stop Button.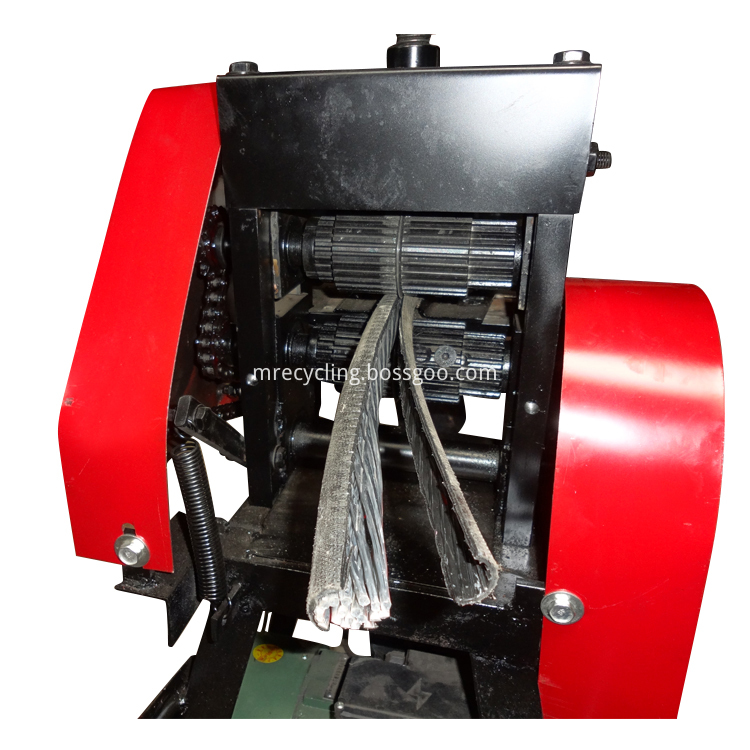 Instruction:
Use the adjusting handle to adjust the distance between the line conductor and the cutter axis,to make sure the wire can pass through the machine,so to slice the scurfskin of the wire from the inside metal.
Continue above working,keep proper distance from Your handles to the machine.Any emergancy or deviance,please press emergancy stop Switch immediately,then inspect the machine status.
Safety warning: Never put your hands or head into the machine when it is working! Keep children away!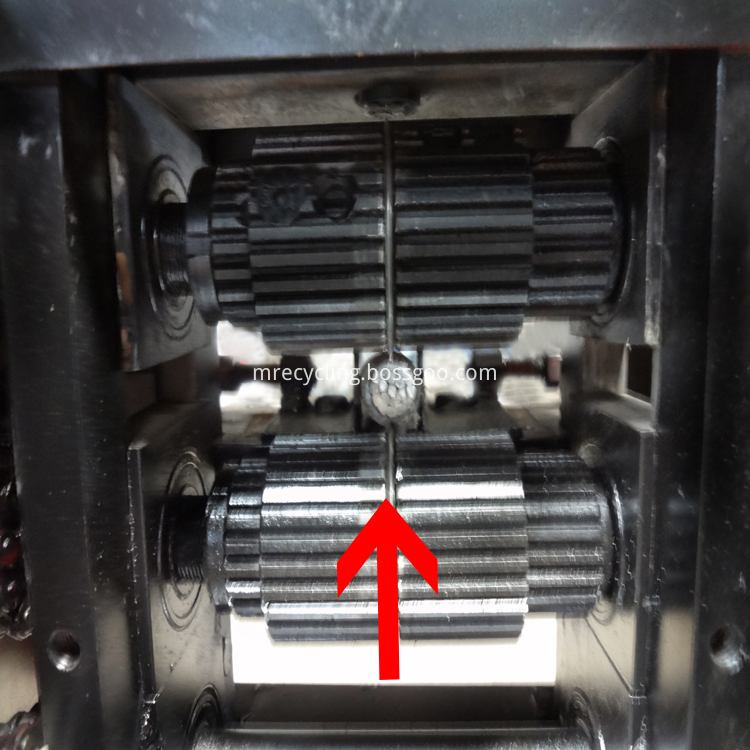 We also offer other Wire Stripping Machines,such as:

Benchtop Copper Stripping Machine,

Cable Stripping Machine,

Industrial Wire Stripping Machine,

Copper Stripping Machine,

Electrical Wire Stripping Tools,

Scrap Wire Stripping Tools,

Manual Wire Stripping Machine,

Scrap Cable Granulator,

Armored Cable Wire Stripper,

Stripping Wire Machine,

and so on,

PLS enquiry or contact us,Thanks!