Product Description
Now you can remove the plastic coating from your electrical wire with very little effort.
Stripping insulation from scrap copper wire and selling it.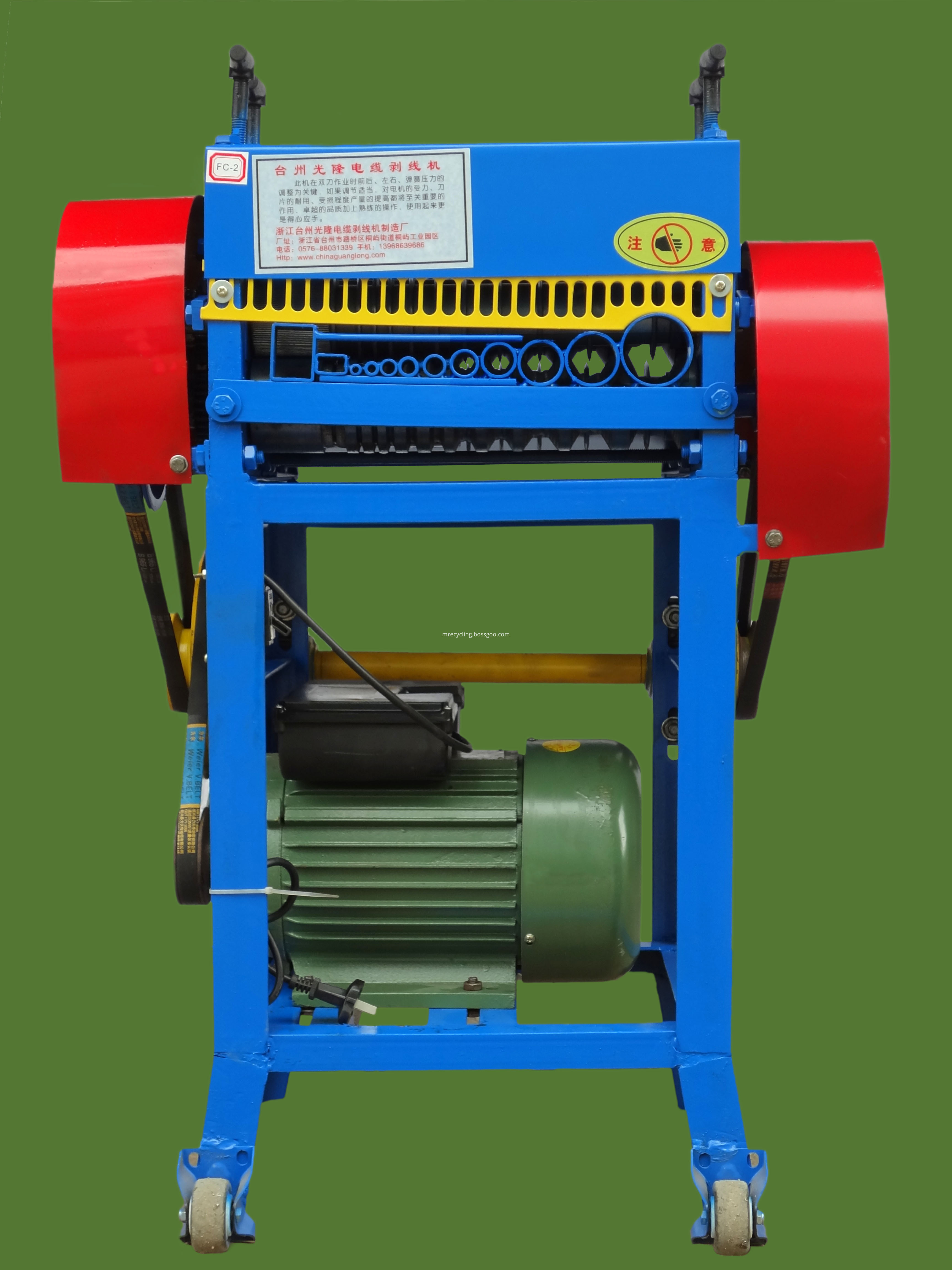 Wire Stripping Machine - Wire Stripper
Electrical System: 110V,
50/60Hz
2.2Kw 3hp motor
Cutting Speed: 125ft per minute
Wire Range:
Min: .078" (13 AWG/2mm)
Max: 1-3/4" OD (45mm)
Wire Guide Slots: 8
Number of Blades: 14
Carton Dimensions:36" L x 24" W x 26"H
Net/Shipping Weight: 255/270 lbs.