Product Description

This machine add with one more steel blade,can separate double insulated flat cable at one time feeding,in one process time.
It strip jacketed cable,romex wire,zip cord,round wire,and so on.

It is advanced with copper-made motor,11 channels of cutters, three groups of twin blades. It is driven by four gears ,saving much manual labor and improve efficiency.


This model is fit for copper cables,AL wires, multi core, singe cores and more!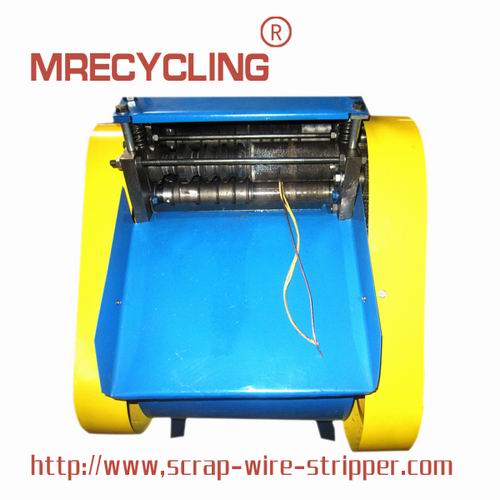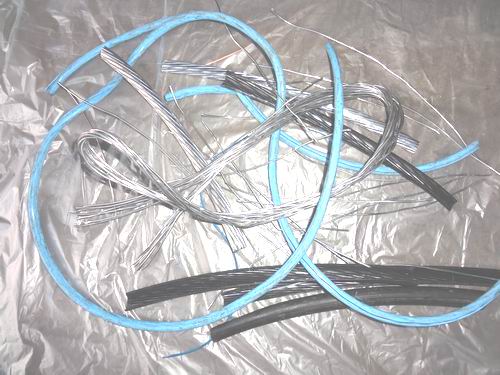 Specification:
Voltage: 230v
Power: 2.2kw
Cutting channels:11
Weight: 100kg.
Size:620*600*840mm.
Processing diameter at 1mm-45mm cable wire.
Wire stripping capacity 35 meter/minute.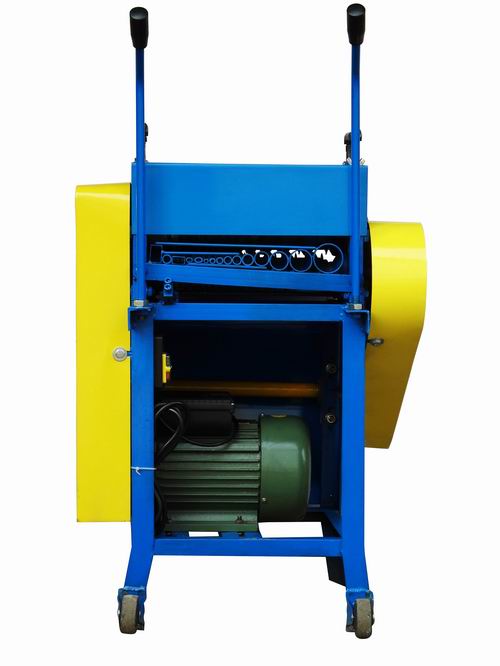 Operation
1. If the wire is not cut after stripping, you need to tighten the handles to lower the blade.
2. If the copper inside is cut after stripping, you need to release the handles to raise the blade.
Item included one wire stripping machine and accessories.