Product Description
Scrap Electrical Copper Cable Stripping Machine
M-1 Max 65mm Type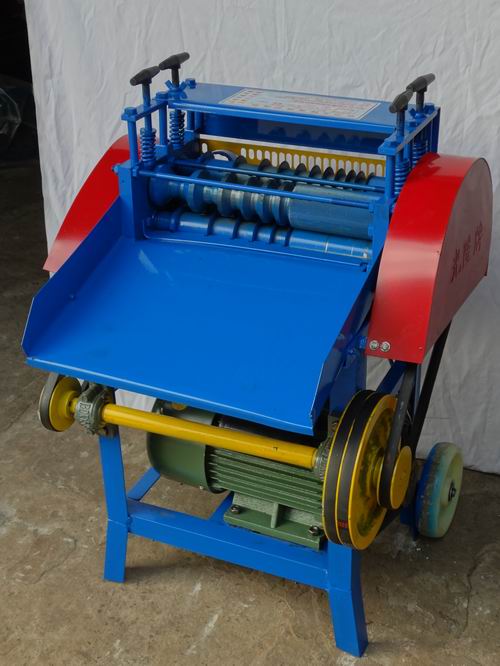 Power supply 230V-50HZ,3KW.
Measurement L620*W600*H840(MM)
Weight 110KG
Daily Output 800-2000KG
Processing diameter at 1-65mm cable wire.
Wire stripping capacity 35 meter/minute.
Steel rolls 4sets.
Blades 15 pieces.

Slots 11 pieces.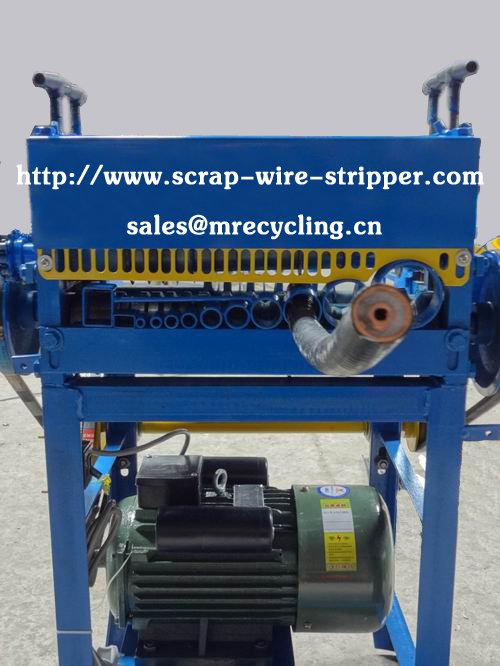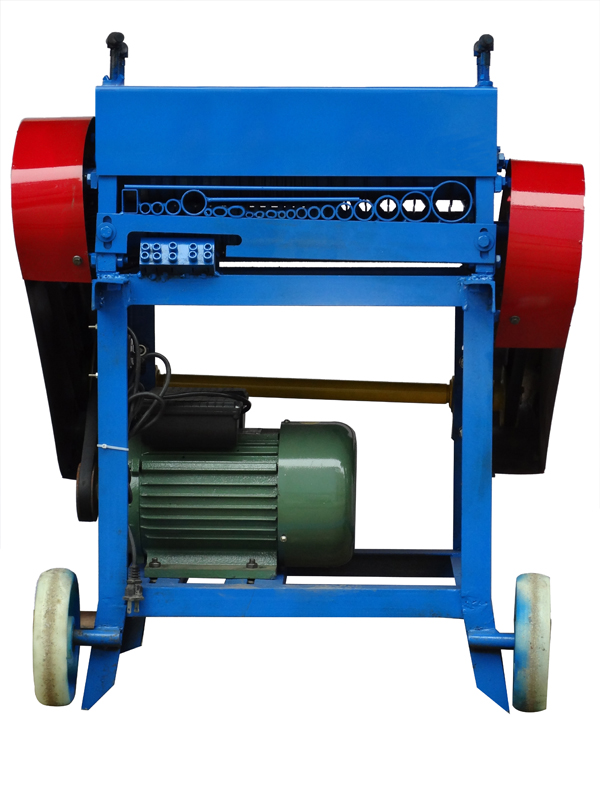 Buy semi-automatic wire processors to make your job easier.
If you need to process large amounts of wire, buying semi-automatic cable cutter is a good investment.
Find machines that will do all your cutting for you, saving you time and labor.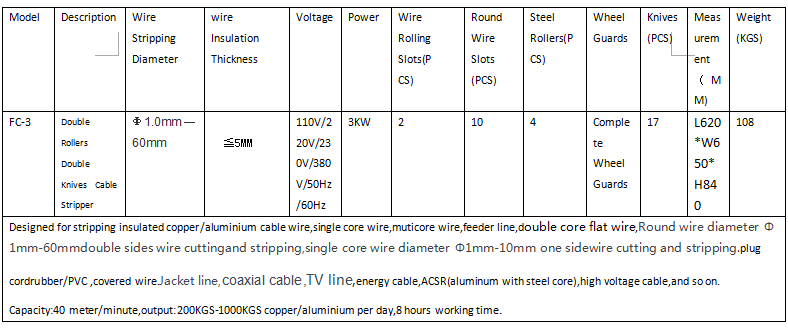 It is a machine that sits on a table or bench, and has an opening through which you feed insulated wire.
It's quite simple because the stripped wire comes out the other end in a matter of seconds.
Many of these machines can handle wire up to 2 inches thick.