Product Description
Mrecycling Machinery Co.,Limited. sells a number of automatic and semi-automatic wire processors,
machines to complete wire processing procedures automatically.

This is the perfect opportunity for you or someone you know to replace,
upgrade, or purchase an additional wire stripper!!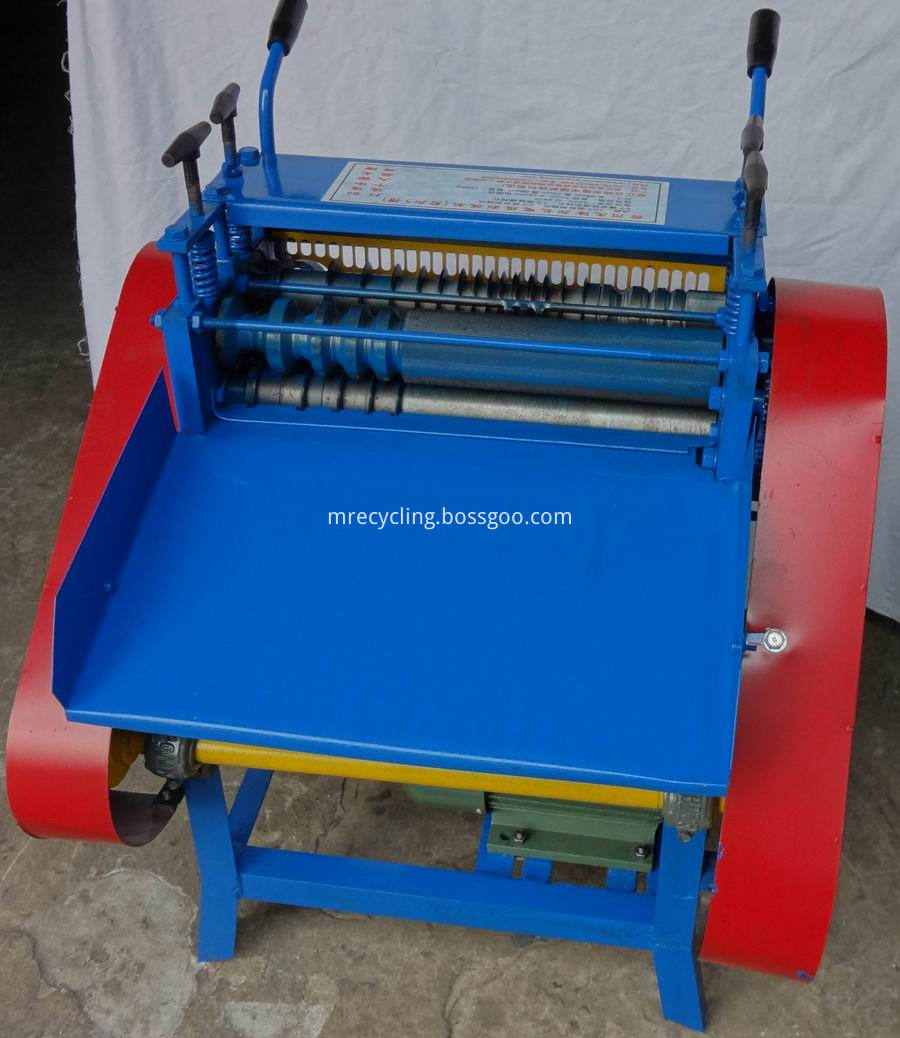 Power supply 230V-50HZ,2.2KW
Measurement L600*W640*H840
Weight 100KG
Daily Output 400-1500KG
Processing diameter at 1-45mm cable wire
Wire stripping capacity 35 meter/minute
Steel rolls 4sets.
Blades 21 pieces
Slots 19 pieces
2pcs half wheel guard.